Welcome to your monthly newsletter.
I cannot wait for the warm weather to return and with it plenty of swim, bike & run over Summer. Keep an eye out for the HTC season launch to coincide with the first 2XU race in Elwood on 27 November. Come and join your friends whether you are racing or not for an afternoon of bacon & egg rolls, banter and fun!
Special mention to David Izzard who hosted 25 of his nearest & dearest HTC friends for a bbq over the long weekend after most attendees enjoyed a public holiday ride over the Dandenongs.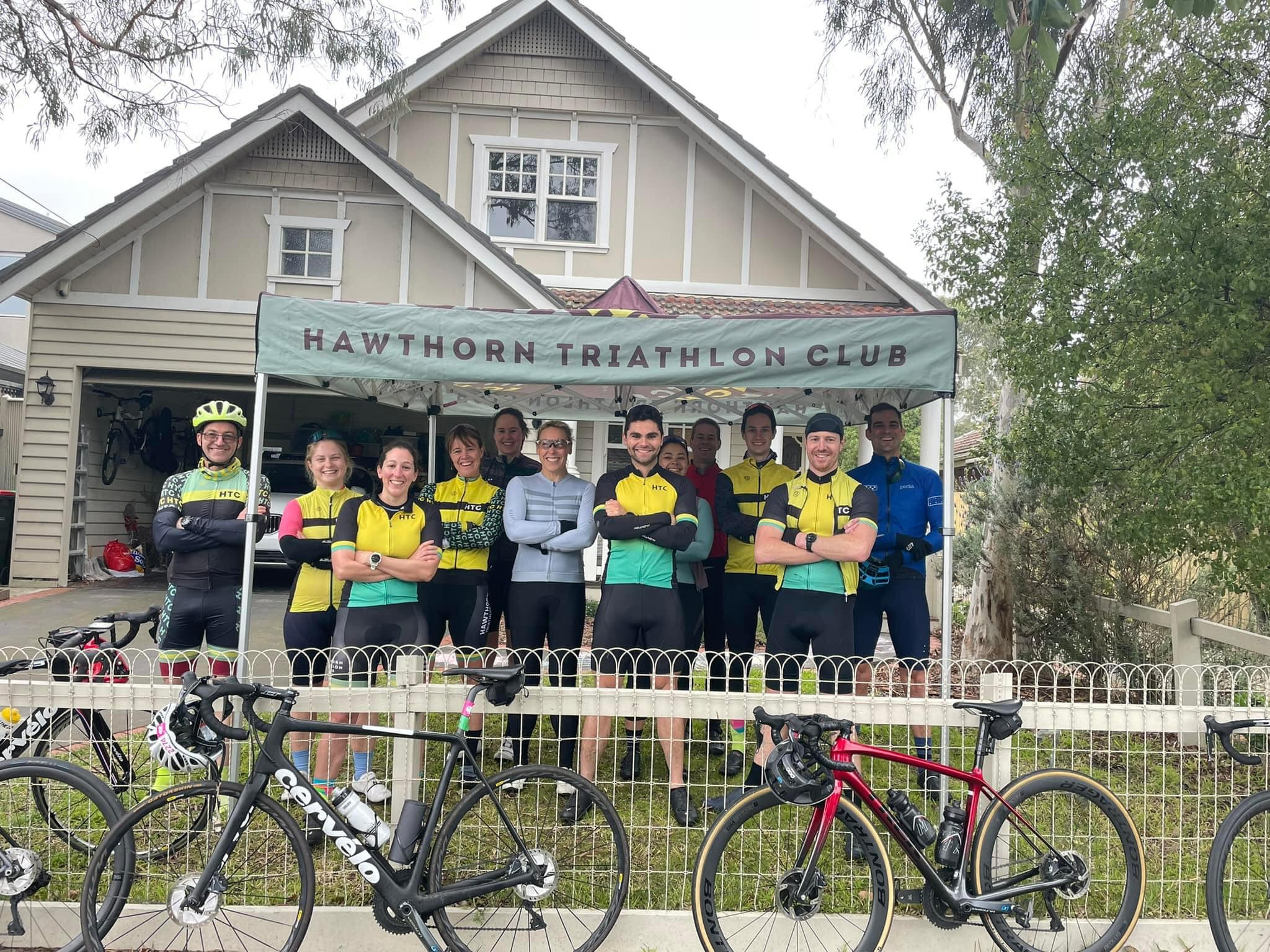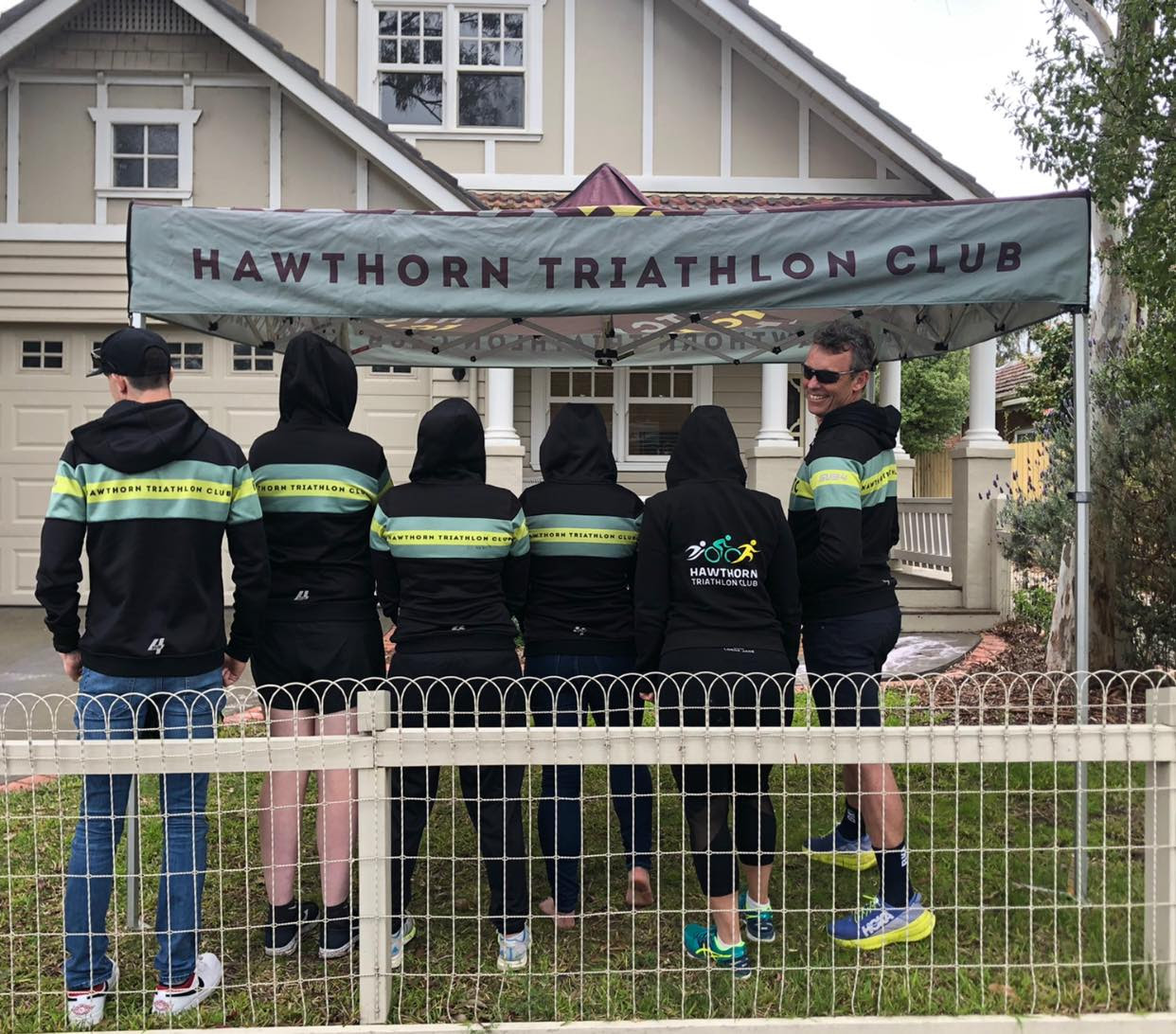 Also this Friday 30 September, come and help celebrate the success & farewell several of your Club members as they prepare to compete overseas:
Nickie Scriven: Kona
Daniel Reardon: Kona
Alex Cullen: World Triathlon Championships Dubai
Peter Kormendy: World 70.3 Utah
And welcome back Deb & Dave Friedlander from the World Sprint triathlon championships in Montreal in June.
The venue is the Nevermind Bar in Hawthorn from 7pm.
Huge kudos to returning Club member Darren Cronshaw, who was recently crowned Victorian Duathlon Champion at race 3 of the Victorian Duathlon Series.
As a reminder the Club is in the process of streamlining communication with the HTC Community:
The newsletter now comes out each month to provide the entire community (past & present members) updates and FOMO.
Instagram is now sharing real-time photos of training, racing and club members out & about doing what we love. Please tag #hawthorntriclub on your posts so we can reshare. Instagram feeds directly to the Club's new & improved website.
The Facebook group will be limited to current members where we will continue to advertise official and ad-hoc training and club events.
Training
Swim
Every Monday and Wednesday 6.30pm at HALC with Super Coach Rachel.
Please pay prior to entry using the stripe links on the website.
Keep an eye out for Facebook posts for Friday morning swims particularly as the weather warms.
Bike
Thursday 6.15am at the Hawthorn Velodrome with Coach Mitch. Riders of all abilities welcome, particularly for coffee afterwards.
Saturday morning rides will continue to be posted to Facebook each week.
Also look out for a Sunday Coffee Roll over coming weeks where all abilities & bikes are welcome, either Albert Park or Yarra Boulevard.
Run
De Castella sessions:
Tuesday 6pm at Xavier College, Kew
Thursday 6pm at the Tan
Saturday 8am at the Tan with Brunch afterwards
For more information, please contact Anthony on 0141 041 7920 or decastellaruncoach@gmail.com
JB sessions:
Tuesday 6am at Victoria Park, Kew
Thursday 6am at St James Park, Hawthorn
Thursday 6pm at Fairfield Podiatry, Fairfield
Sunday Long Run 8am Eaglemont Tennis Club
For more information please contact John 0404 882 925 or hawthornrunninggroup@gmail.com
If you have any questions please email your Club.
Seen Around the Club